** Photocredits below this post – This post can also be found at the top of this page, under the header "Wishlist"**
I might have overspend 2011, so I decided to go easy(?!) this year and buy only stuff that is on my wishlist. 2011 was crazy. 2010 was crazy. I think 2012 will be the year of reflection, and spiritual growth (hippie!). I want to buy less, and enjoy more the stuff that I have. But still, I want some products. Some are very likely to buy to replace finished items (for instance, mascara), some are long time lemmings (Liptars!).
So, what's on my wishlist?

Will buy on short term stuff:
- Lush No Drought dry shampoo (ran out)
- Lush R&B Moisturizer (if I could use this product as hair serum and if I ran out of serum)
- Mascara (three month rule – probably not going to be the one above from Sisley. Waaaaaay to expensive!)
- Urban Decay 24/7 glide on eyepencils, after I checked the ingredients. I did hear they were vegan.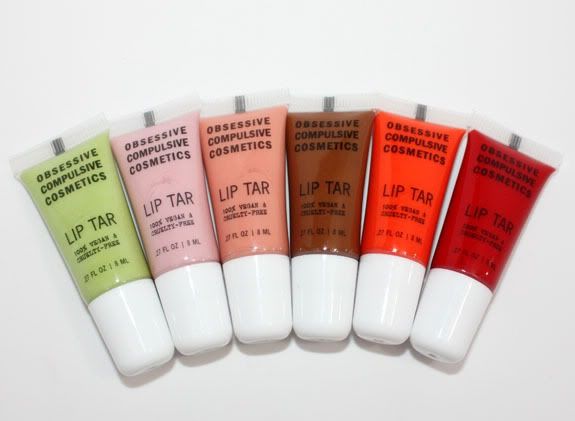 When I have some money left:
- Liptars:
* Feathered (White)
* Tarred (Black)
* Vintage (Burgundy)
* Interlace, Trick, Cha cha, Memento, Hush or Tone (Nude)
* Femme (Pink)
* Lo-Fi (Mintgreen), to use as a concealer or so.
- Nailpolish (KOH!)
* Dark blue (KOH Blue universe?)
* Red
* White
* Black
* (Dark)Green
* Purple
* Nude

Brand specific stuff after I finished some categories of stuff:
- Yes to
- Hoe overleef ik?
- Greenland
- Gamila Secret
- Lush (yeah, call me a Lush junkie):
* Lush Ultrabalm
* Lush Ultrabland
* Lush Toothy tab
* Lush Masks: catastrophe cosmetic and oatfix
* Lush serum Full of Grace
* Lush enchanted eye cream
* Lush Tonertabs: Vit e, vit c
* Lush Eau Roma
* Lush dream wash (shower smoothie)
* Lush Glorious mud
* Lush Whoosh
* Lush Mange too
* Lush bodylotions: dream cream, sympathy for the skin, creme anglaise
* Lush aromaco and aromarant (deo's)
* Lush colour supplements
* Lush jasmin & henna fluff ease
* Lush Floating island
* Gorilla perfumes miniset
* Lush Snowglobe (if I want some soap next christmas)
Other and random stuff
- Kruitvat Pure & Nature Anti-age eye cream (http://www.beautyfreaksz.nl/?p=2715)
- Royal & Langnickel Silk Pro set (12 pieces, synthetic).
- Yaby So Bright and Dramatically Neutral eyeshadow palettes
- MUFE Flash Colour or Kryolan supracolor (if it is not tested on animals, and the ingredients are ok).
- Loose pigments/Glitters (Scaredy Cat?)
- Large rectangular clothing mirror
- Inheritance-cycle by Christopher Paolini
Photocredits
Mascara: By Tom
Liptars: Vampy Varnish
Photocollage:
* KOH Polishes: Witoxicity
* Yes To: Earth Friendly Beauty
* Greenland: Greenland
* Gamila Secret: Gamila Secret
* Lush: Nurchamiel + Beauty